Congratulations to the Respiratory Care Services Department of Prisma Health – Upstate on receiving the 2019 Department of the Year award. Dr. Jerry Alewine, president-elect for the SCSRC presented the award to Holly Williams, MHA, RRT, Director of Respiratory Care Services, during their Respiratory Care Week activities.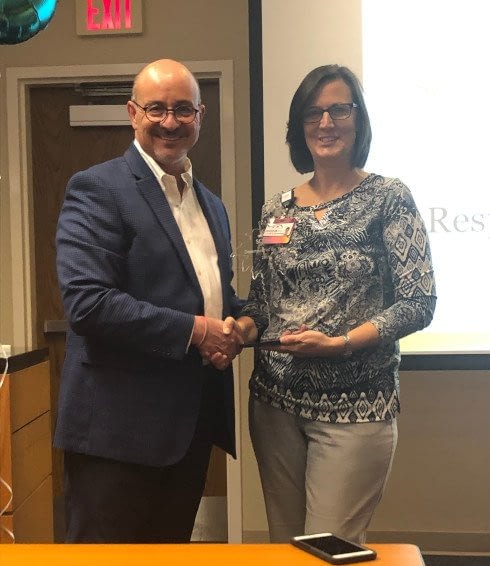 Congratulations to Sherry Gordon on receiving the Leadership Practitioner of the Year Award for 2019! The award was presented by Dr. Jerry Alewine during Respiratory Care Week celebration at Self Regional Healthcare.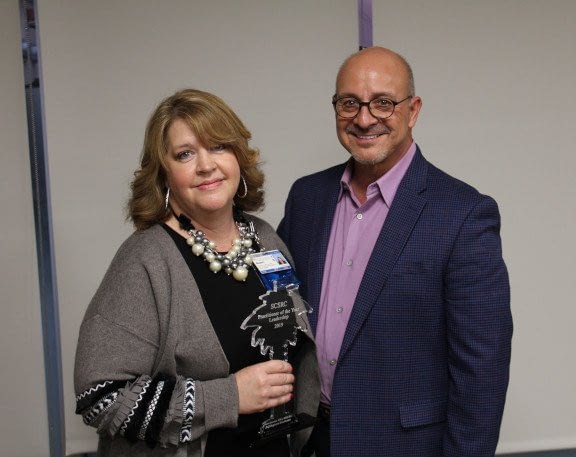 Dr. Jerry Alewine speaking at Prisma Health – Upstate during the Respiratory Care Week Celebration.