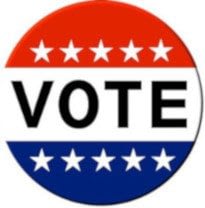 Greetings from the SCSRC Executive Committee and Board of Directors,
The elections process for the South Carolina Society for Respiratory Care (SCSRC) Executive Officers and Board of Directors positions is now open. The ballot will be open August 7th-September 9th. Please take time to navigate to the voting area at https://scsrcadmin.simplyvoting.com/. Your voting ID and your password is your AARC member number. You must be an active AARC member to vote. Your support and opinion are crucial to form a collective body of individuals to support and promote our practice and profession in the state of South Carolina. The future and direction of our profession relies on your input and support.
Please vote and show your support for Respiratory Care in South Carolina and create an evolving and vibrant future.
Important: Please note that the SCSRC elections process is not related to AARC processes; if you need assistance with casting your vote, please send an e-mail to elections@scsrc.org. We respectfully ask that you not reach out to the AARC with questions related to this ballot or voting procedures.
Below is the list of candidates. Please navigate to https://scsrcadmin.simplyvoting.com/ and enter your AARC member number for both your voting ID and password to find details on your candidates and to cast your ballot.
President-Elect
Tracy Cook, MSc, RRT, RCP
Vice President
Holly Lever, RRT, RCP
Treasurer
Selma Watson, RRT, CPFT, RCP
Coastal Junior Director
Karen Simmons, BSRT, RRT-NPS, RPFT
Midlands Junior Director
Amanda Coffey, BS, RRT, RCP
Ryan Nutt, BSRT, RRT-NPS
Pee Dee Junior Director
Miesha Washington, RRT
Marcus Williford, BSRT, RRT- NPS
Piedmont Junior Director
Felisha Fuller, BA, RRT, RCP
Megan Shell, BSRT, RRT-NPS